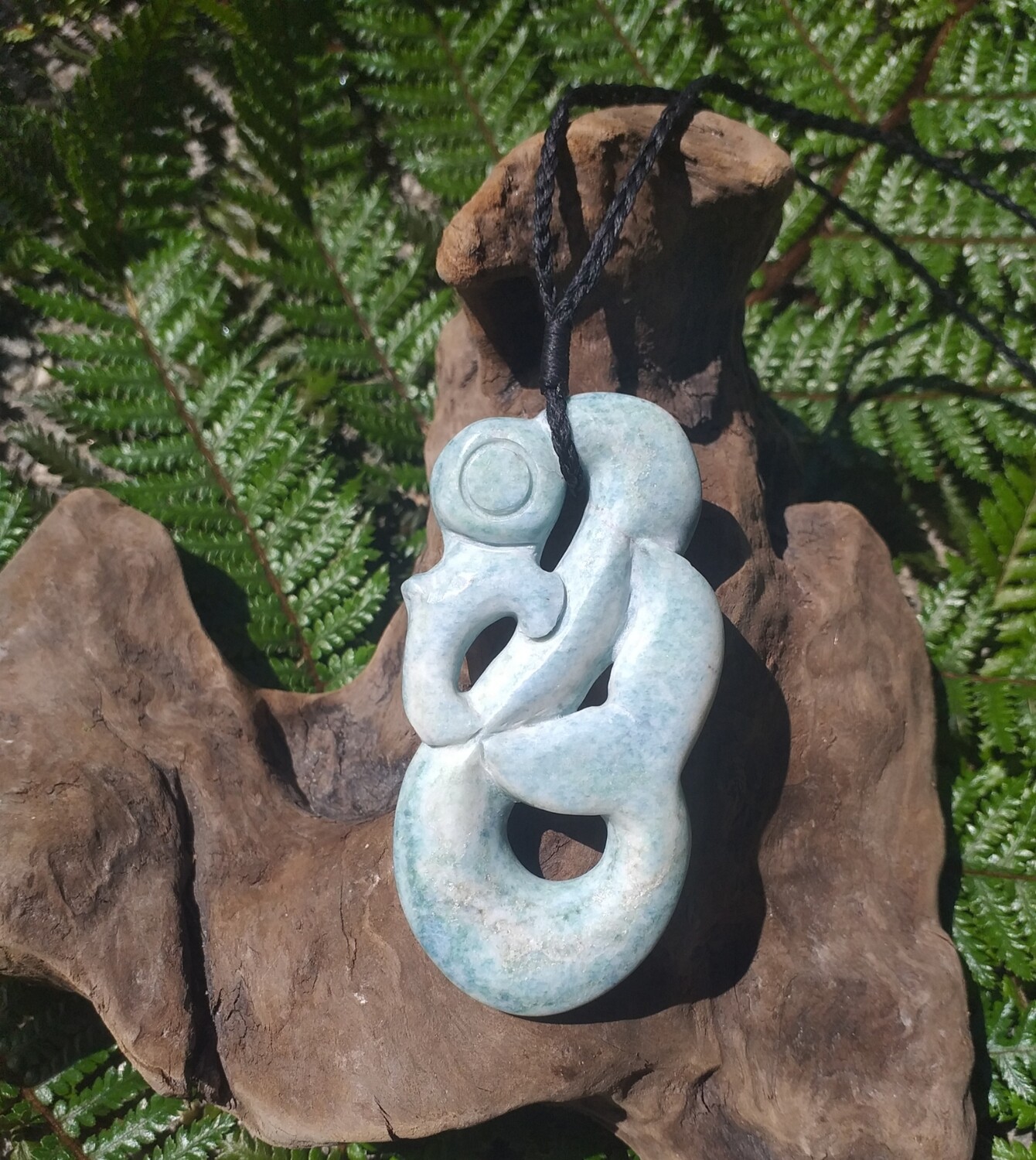 Aotea Manaia Pendant
SKU M0002
Product Details
A symbol of power, Manaia carvings have the head of a bird, a human body, followed by the tail of a fish. It represents the sky, earth, and sea. This is a spiritual piece used to protect the wearer and bring good luck into their life.

Measurements: L80mm W45mm.

*Width measured at thickest part of the stone.

Save this product for later