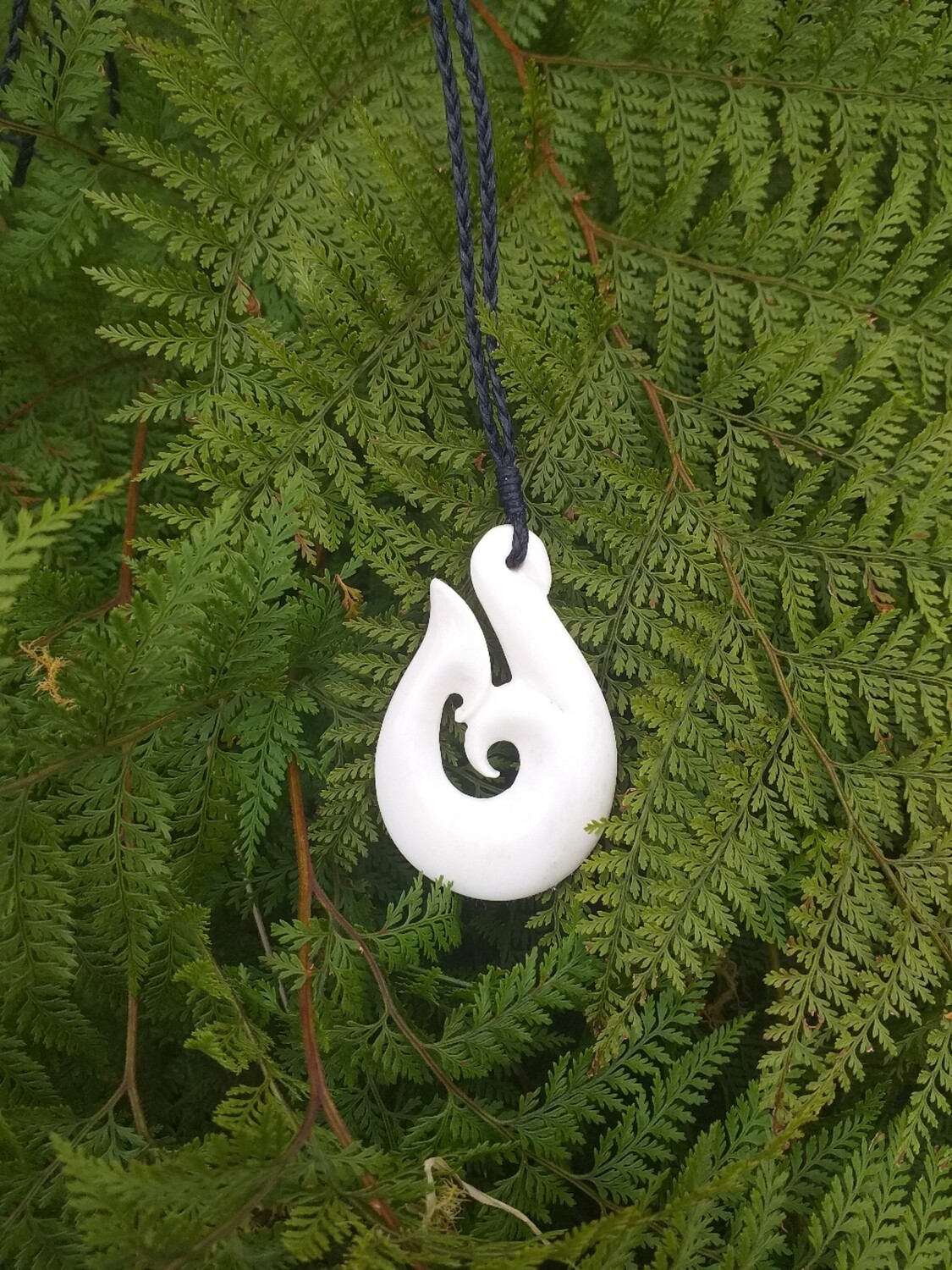 Bone Fish Hook
SKU 00058
Product Details
Fish Hook (Hei Matau)
The ocean is deeply rooted in Māori culture, the fish hook represents not only their land, but also prosperity, fertility and safe passage over water.
Wearing one is said to symbolise strength and determination. It is believed to bring peace, prosperity and good health.
Measurements: L65mm W40mm.

*Width measured at thickest part of the stone.
Save this product for later