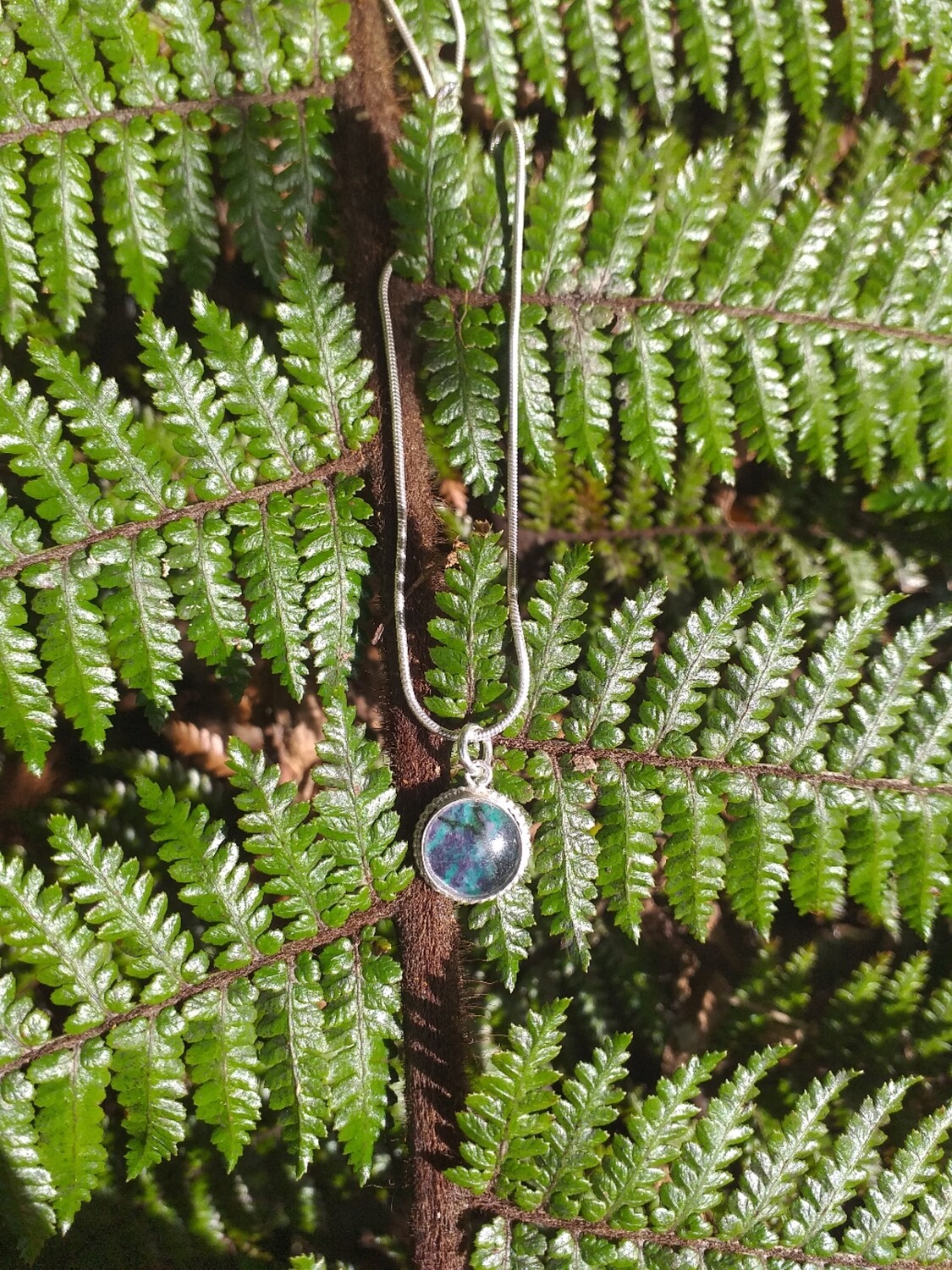 Goodletite (Ruby Rock) Pendant
SKU 00064
Product Details
The Goodletite form of Ruby Rock® can only be found exclusively near Hokitika in the West Coast Region of New Zealand's South Island. The stone is made up of Ruby/Sapphire and Tourmaline crystals in emerald green fuchsite (the mother rock).

The stone is set in silver
Measurements: L14mm W14mm.

*Width measured at thickest part of the stone.
Save this product for later