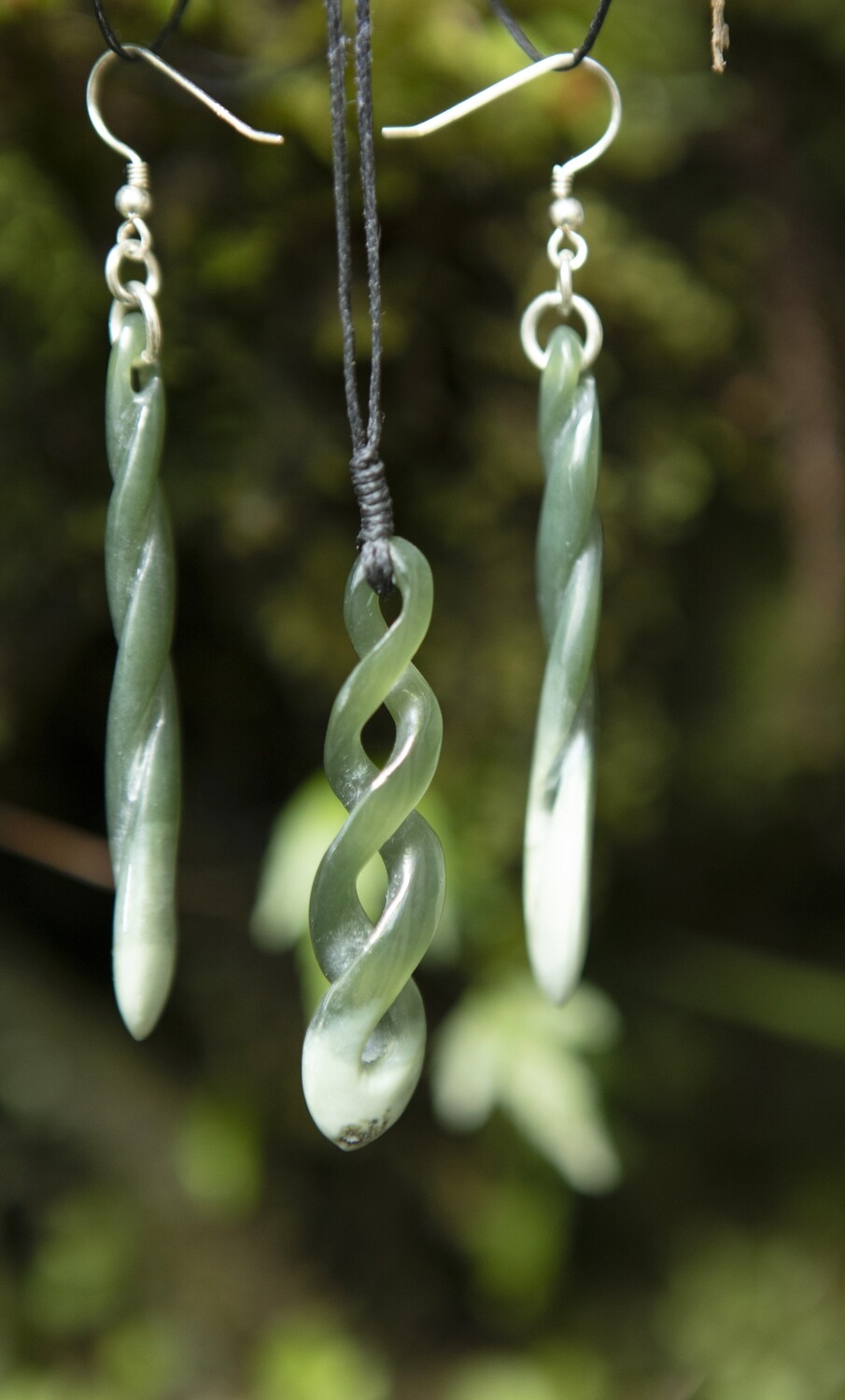 Jade Twist Jewellery Set
SKU TW003
Product Details
Beautiful jade (pounamu greenstone) twist pendant and earring set.
Pikorua – The twist represents the path of life and love. Also the joining of lives in love and friendship for eternity; although you will sometimes be apart, you will always come back together again.
Measurements:
Pendant: L55mm W15mm.
Earrings: L60mm W10mm.
*Width measured at thickest part of the stone.
Save this product for later