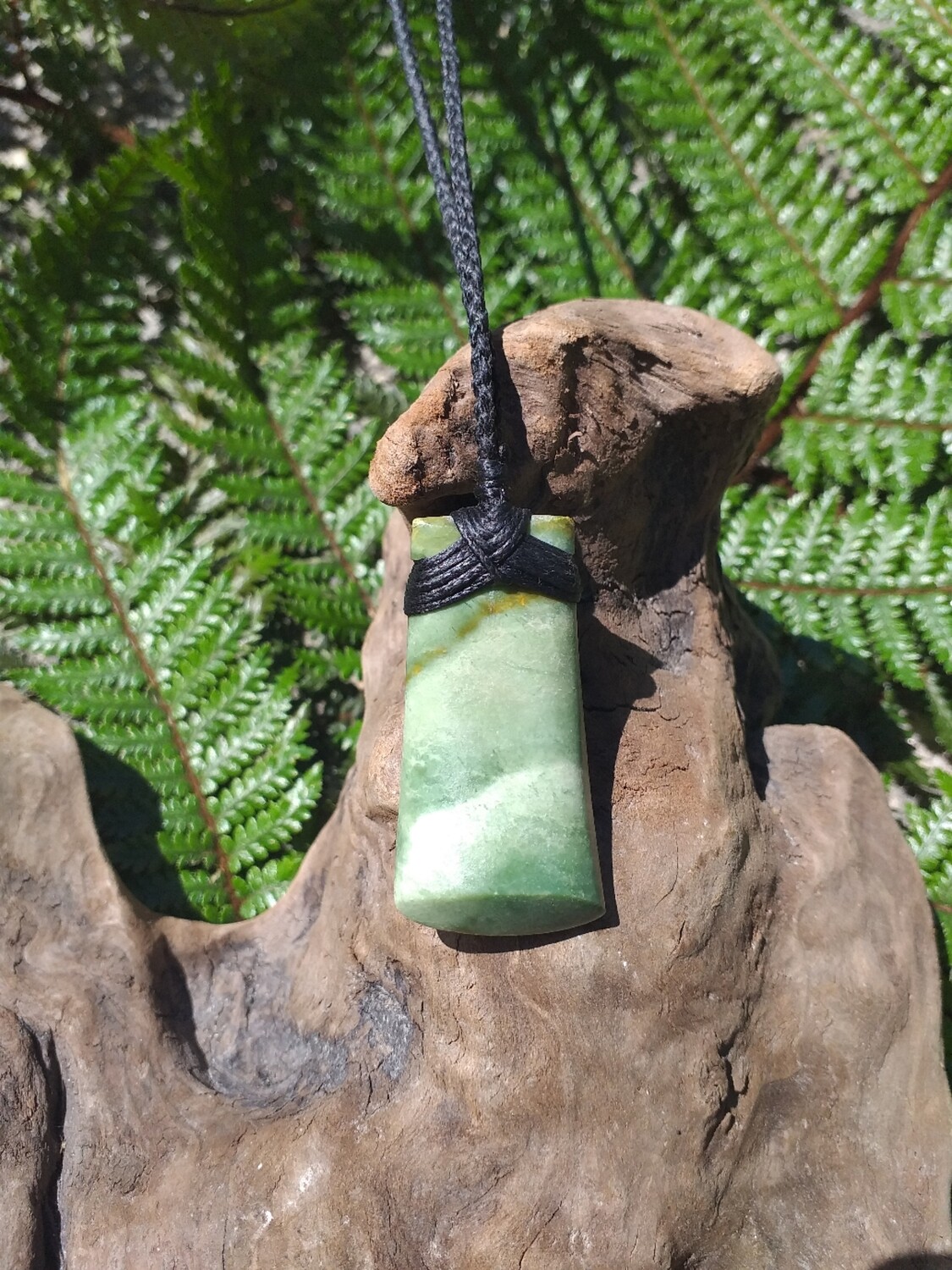 Kawakawa Toki
SKU 00027
Product Details
Toki (Adze)
The Toki had much meaning to the Māori. Fashioned from stone or greenstone it was an essential tool for survival and day to day life of a Māori tribe. These tools were used for the building and decorating of canoes (waka) and houses (whare).
This symbol resembles determination, control, strength, focus, and honour. Its shape represents an axe head.
Measurements: L46mm W23mm.

*Width measured at the thickest part of the stone.
Save this product for later